People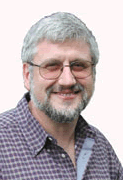 Professor Philip Sallis
Phillip is the Director of the TRC. Philip came to AUT in 1999. He was the Deputy Vice Chancellor until 2009 when he returned to his research work and established the TRC. Philip continues to work at the University level as Pro Vice Chancellor, assisting the Vice Chancellor with strategic developments and new project planning. During his time as both DVC and since as PVC, Philip has twice been Head of the School of Computer and Mathematical Sciences, most recently leading the amalgamation with the School of Engineering to form what is now the School of Engineering, Computer and Mathematical Sciences.
Philip has published extensively and on numerous occasions has been a key note speaker at conferences internationally. He regularly reviews conference papers and journal articles. He has previously held four visiting research and professorships at Imperial College London, University of California at Santa Barbara, The City University Hong Kong and most recently, was for six years visiting Adjunct Research Professor in Engineering at Universidad Catolica del Maule in Chile, where he led the establishment of a geospatial information processing laboratory and collaborated with three other universities on two large government funded projects.
In 2016 Philip is taking sabbatical leave to continue his work in Germany with industry research colleagues in Munich at Objective Software GmbH and BMW in the Connected Car Project, which uses intensively collaborative sensor technologies and algorithms to assist intelligent enviro-interactive vehicular navigation. He is also editing an atmospheric science monograph focused on the topic of Air Quality.
Philip continues to lecture, supervise Masters and PhD students and work with his affiliated professional organisations. He is a Fellow of the Institute of Information Technology Professionals in New Zealand, a Senior Member of the IEEE (Computer Society and the Instrumentation and Measurement Society), a Member of the Association for Computing Machinery, a Life Member of the International Association of Mathematical Geosciences and a Member of the Royal Society of New Zealand.
Phone: +64 9 921 9999 ext 9010
Email: psallis@aut.ac.nz
---

Associate Professor Jacqueline Whalley
Jacqueline Whalley is leading the Geospatial Modelling Group in the Centre. Having worked in GIS and spatio-temporal modelling and simulation on an EU Project Jacqui's research background has otherwise been in information visualisation, biological modelling and simulation and computational intelligence (soft computing).
Phone: +64 9 921 9999 xt 5203
Email:jwhalley@aut.ac.nz
---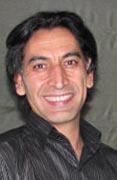 Dr Akbar Ghobakhlou
Akbar is leading the Instrumentation Research Group in the Centre. He has been involved in a number of research projects ranging from climate and atmospheric measurement instruments, wireless sensor networks (WSN), robotic navigation to multimodal biometric person verification systems from which he has published numerous articles and registered a patent.
He is a lecturer in Computer Science Department and his current research interest includes wireless sensor networks, signal processing, pattern recognition and evolving connectionist systems.
Akbar is a Member of the IEEE (Internet of Things Community and Instrumentation and Measurement Society). He is currently serving as the Chair of the IEEE I&M Society New Zealand Chapter.
Phone: +64 9 921 9999 ext 9562
Email: akbar@aut.ac.nz
---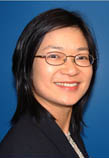 Kitty Ko
Kitty is responsible for the administration of the Centre. Her background is in Information Systems and Accounting,
Phone: +64 9 921 9999 xt 5803
Email: kko@aut.ac.nz